Scott W.
We bought a house through Erin in 2018 and she made it effortless for us. 5 years later we used her to sell our home. Amazing!! We were under contract in 2 days. Closed within 30. She walked us through the the entire process. We would completely recommend that you use Erin as your next realtor. You will have no regrets. 5+ star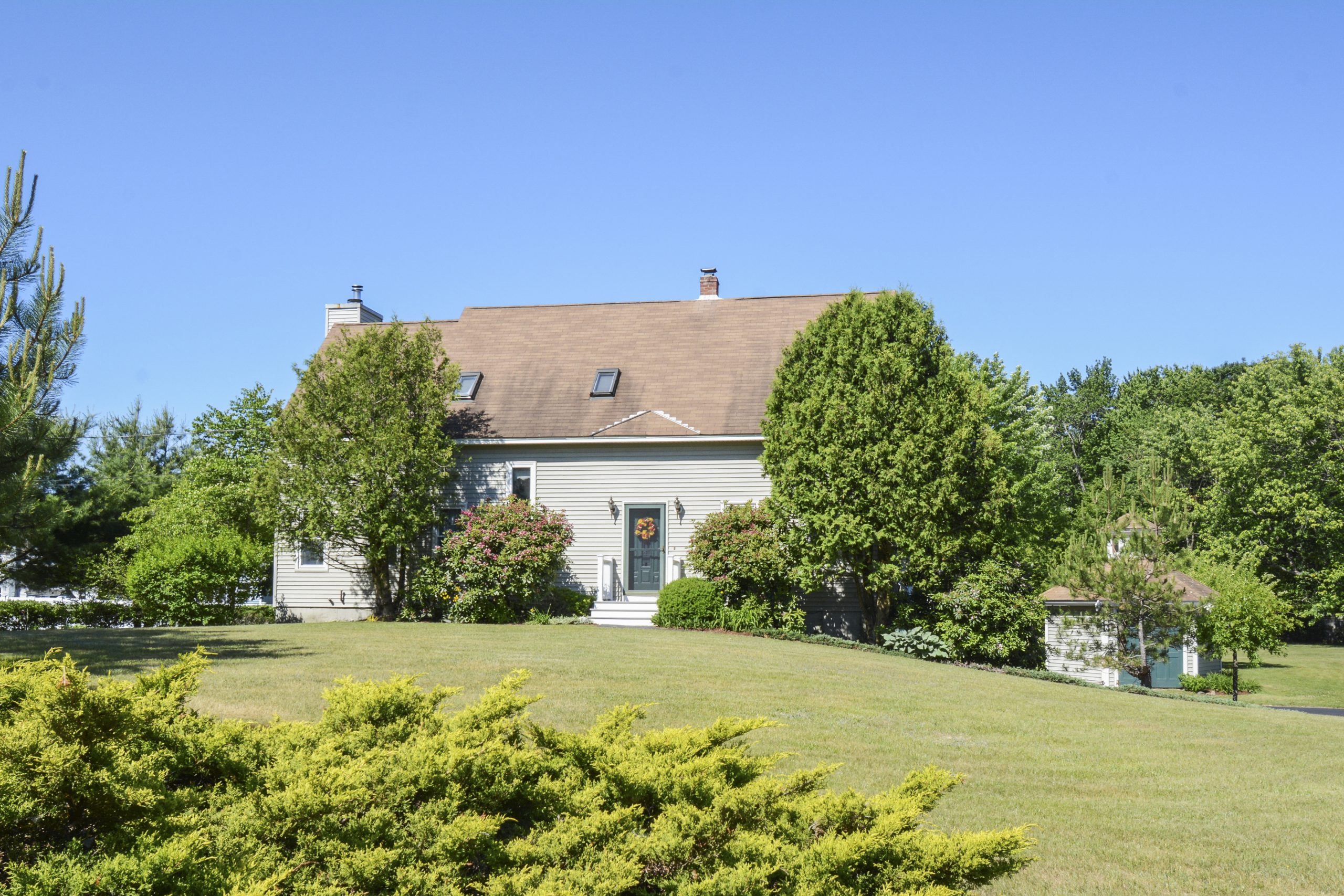 L. Reynolds
Erin is great! I interviewed a number of realtors prior to listing my Windham home for sales. She made the whole process effortless, was very responsive to my questions and concerns, and made the sale less stressful.

I highly recommend her services in selling.
Christine M.
My husband and I had the honor of working with Erin since October 2019. We started our journey with no realtor, no set town in NH in mind, and no certain style home. I found a house on Zillow and requested a showing. They connected me with Erin and we couldn't have been more happy with the service she provided us from start to finish! She showed us so many houses, even some my husband and I picked that were not winners! She was extremely friendly and professional. Was always ready to answer any questions, never had to wait long for a response. The last house we saw in December with Erin was the one! We had finally found THE house that checked so many things off our list and felt like home to us. From the offer to the final day signing, Erin was always right there with us, checking in and keeping us informed. The day of signing everything went so smooth and to top it off she gave us a beautiful sign and bottle of wine to celebrate our new home! That little personalized touch meant so much to us! We were beyond happy with the service she provided, and would HIGHLY recommend Erin to anyone out there looking for a realtor!! We will miss her! But are happy to be in our forever home! Thank you Erin!
K. Dietz
Erin is absolutely amazing! She made this process effortless and found us the most beautiful home. She assisted in so many aspects well beyond what we expected of her. I will recommend her to everyone I know that is looking to buy or sell a home! Thank you Erin you are the best!
Kristine S.
There isn't enough I can say about Erin. She was always available no matter what she was doing. She was more like a friend than a realtor. I slowed down from looking for a while and I missed seeing her. She was always pleasant and smiling. Let alone her knowledge and guidance is remarkable.
I will recommend her to everyone. You will love her!
C. Minsker
Erin was so helpful when we were buying our first home! She was always very responsive and was willing to work around the clock to get our offer in. She was knowledgeable about the entire process and made sure we understood every step. I would recommend Erin to anyone looking to buy a home!
G. Desgrosiellier
Erin helped us in every way shape and form possible. We could not be happier than to find Erin. I HIGHLY recommend if your looking for a Home in New Hampshire use Erin she Truly is the BEST!
Stephen Z.
Erin is great. Highly recommended!! Not only is she responsive, but she is also proactive and is very knowledgeable and helpful throughout the entire process. She will go above and beyond to make sure that you are satisfied.
Maureen B.
I was/am more than happy and impressed by Erin's professional manner, hard work, patience with me (nervous seller) and advice to help the sale move along. She never tired of my questions and grumbles. It was a small sale with a small commission but she gave it her all like it was a multi-million dollar sale.
Samantha G.
Having worked in the real estate field for a few years myself, I can positively say that Erin Gilbert is the best agent I've met. She made the many months of house-hunting so much easier for my partner and I--especially when we were stressed out about possibly not being able to find a place in time. Erin made sure to find out about our schedules and work around them, making us a priority on the only day my partner was available. When it came to finding out more information about a house we had or had not yet seen, she was always on top of it and would even make calls as soon as we left a house and let me know the verdict shortly after. She was very knowledgeable about the industry and the many, many areas we visited to look at houses. All-in-all, I would say that she was an outstanding agent. I'm hoping we will not have to look for a house again soon, but if we do, I would definitely give her a call back.
Francie and Jim F.
When my husband and I were relocating from Boston we were lucky enough to come across Erin. We were first time buyers and had a million questions. Sometimes I was upset and hard to deal with, but Erin always got back to me, and she was patient and helpful. I am sure she didn't make much on the sale, but she cared about all of my questions and concerns, no matter how small! She was happy along with us, and happy for us when things went well. She understood and helped us when we wanted so much for so little money. If we ever get rich and relocate, we would definately want Erin to help us with the process again!
D. Landry
In my search to find a new home i was lucky enough to hook up with Erin Gilbert. Being newly separated and on my own for the first time Erin took the time to show me homes and explain things as we went thru the whole process. Erin went above and beyond what i expected in a real estate agent. i would not hesitate to recommend her to any of my family or friends.
M. Devits
When we first started looking for a house a little over a year ago we sat down and explained what we were looking for with how much land and what type of house we were looking for. In the town we were looking there was not many houses that really fit exactly what we were looking for in our price range. Erin worked on this and showed us a bunch of options and we looked at quite a few houses until the day we got the call from Erin to look at the house we purchased which went on the market that day and it was exactly what we were looking for 3+ acres and a beautiful lot and house. This was the first experience I ever went through buying a house and I would say I couldn't have been more pleased for how hard she worked finding the right house for us. Thanks again, and I can only say if you are looking for something specific things have a way of working out and step 1 is having a great realtor that knows what you are really looking for and will work with you to make that special purchase happen.